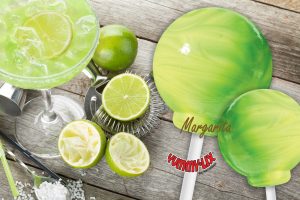 Spring is a great time to shake things up a bit, don't you think? That's why we're excited to announce we're shaking things up here at CIMA Confections with the addition of three new flavors to the Yummy Lix lineup. Not only are they delicious crowd-pleasers like all our other flavors, they're inspired by liquor-filled treats!
We're offering three new Yummy Lix flavors this month, and two of them are great for celebrating the beginning of the spring and summer season. After all, what's more perfect to sip on by the pool or the beach than a light and refreshing piña colada or a salty and spicy margarita?
Now try a variation on these two classics from Yummy Lix. Our Yummy Lix piña colada flavor balances the flavors of toasted coconut and a tangy hint of rum, creating something that's truly delicious and yummy. If your customers prefer margaritas, get ready to celebrate Cinco de Mayo in style with Yummy Lix's new margarita flavored lollipop. Perfect for people of all ages to enjoy, this salt-and-lime classic margarita favorite is sure to be a hit.
Finally, what's the best part of any meal? Dessert! Now you can double down on your after-dinner treat with our new tiramisu flavor. This yummy lollipop, inspired by coffee and rum flavors, is creamy and smooth, almost offering two desserts in one – the long-lasting taste of a lollipop with the sweet taste of tiramisu. It's the perfect treat for any event.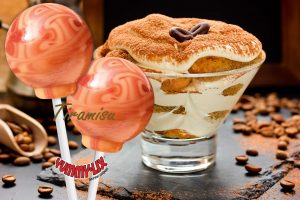 If your customers are looking for unique flavors, Yummy Lix has them. Check out our new flavors this month by ordering a batch of Yummy Lix Gourmet Lollipops. You can also check out some of our other popular flavors, like bubble gum, pomegranate, watermelon and more. And don't forget that all of our lollipops are completely allergen-free – no soy, gluten, eggs or milk products – which means everyone can enjoy the taste of a Yummy Lix lollipop. Shop online and place an order now or call us today at 562-926-6800 to learn more.