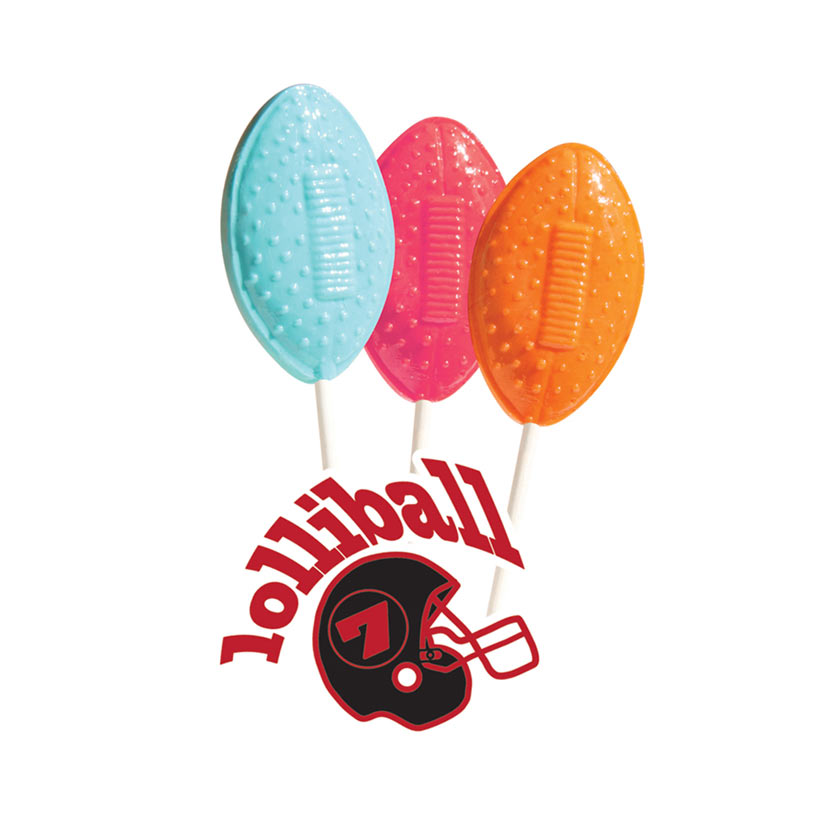 With summer winding down it means that both high school football seasons are just around the corner. Along with football season comes fundraisers to help collect funds to help continue the programs for years to come. If you're looking for a new way to raise funds for your team, then the Lolliball might be able to help.
Lolliball lollipops from CIMA Confections are shaped like footballs and are perfect for any fan of the sport with a sweet tooth. These unique lollipops are a great option for raising funds to support your school's football program. They can be sold door to door, through your family and even at the games.
People who love sports love to purchase things related to them in any way, so what better way to take advantage of that than by having them purchase a lollipop that looks like a football? These lollipops come in a variety of flavors and colors too, so you're sure to have some in your team's colors or your customers' favorite shades and flavors.
Lolliballs can also be used as a nice reward treat after a hard-fought victory. People, whether they are in high school or working a 40-hour week, love to feel appreciated and be rewarded for their work, even if it's something as small as a lollipop. What better way to show both to the players on the team – at work or on the field – than by giving them this delicious treat?
CIMA Confections offers gourmet lollipops that are perfect for anyone looking to enjoy a sweet treat or to plan a fundraiser for their local group or high school sports team. For more information on our Lolliball lollipops or to place an order, call us today at 562-926-6800.