There really is no specific season dedicated to baby or wedding showers. They happen all year-long, which means there is much to be planned for these events. Having your friends and family at these shower parties is something special, but it's very important that you show your appreciation to them with gift bags.
The big question is what do you put in those gift bags? It's not an easy task because you don't want it to be something useless. It's important to mix in some goodies in those bags.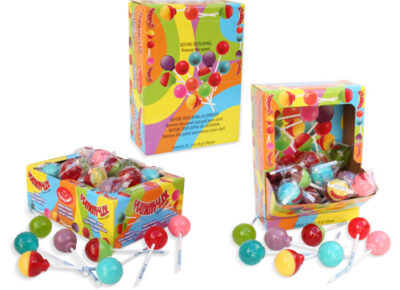 Goodie Bags for the Shower Should Have a Good Mixture
So, what should your gift bag mixture include? First, you should know that gift bags aren't required, but it's almost necessary to show your appreciation. It's a nice gesture for your guests that have come and given you support and gifts for the occasion.
Here are some items to consider including in the gift bags you'll be handing out:
Customized Candles
Gift Cards to Restaurants/Coffee Shops/etc.
Coffee Grounds/Tea Leaves
Beer/Wine Glasses
Handmade Soap Bars
SWEETS!!
We believe you should always include some sort of sweets, whether that would be cookies, candy, or other delicious treats, everyone loves some desserts.
Consider Yummy Lix Lollipops from CIMA Confections
We're a little bias, but that's for good reason. At CIMA Confections, we provide yummy lix lollipops with a variety of flavors for everyone's taste buds. We believe these can be used for amazing party favors including the items you put into your baby shower or wedding shower gift bags for your appreciative guests.
Try Something New
When giving gift bags, not everyone loves the typical items. It's beneficial for you to mix up the bags and try something new each time. With yummy lix lollipops, you'll be giving a new flavorful treat to your guests that they will absolutely love.
If you're in need of some gift bag ideas, don't hesitate to reach out to us. Contact CIMA Confections at (562)-926-6800 today or visit us online for more information!