At CIMA Confections, we offer a wide range of options for you to customize and purchase our delicious gourmet lollipops. However, if you're looking for a fun activity to try this summer, we're here to show you how to make your very own tasty treats. In between snacking on one of our gourmet options, try out the following steps to see what you can come up with on your own.
The first thing you need to do is prepare the sugar. Starting off simply is a good idea, so mix a cup of sugar with a half cup of water and a quarter cup of corn syrup together in a bowl. Once the ingredients are thoroughly mixed, you should heat it in a pan on a medium heat setting.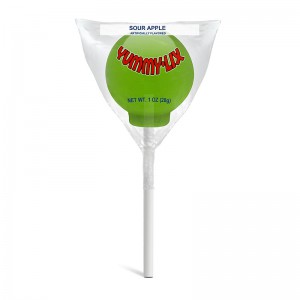 Once you're sugary mixture is properly cooked, you can start adding colors and flavors of your choice. Stop heating the pan and add in a small amount of candy flavoring. If you want to make your lollipop stand out a little more, consider trying different types of food coloring and flavoring combinations.
Finally, you're going to pour the mixture into a lollipop shaped mold. If you don't have one, you can use a baking sheet that is designed for small muffins. While the mixture cools and hardens, place a stick in each one and you'll be good to go in no time.
Let us know how your own lollipops turn out and make sure you order some of our gourmet treats to go with them!