In terms of candy retail design, less is more. Many design consulting firms live by this advice, and they pass these wise words down to their clients. When a customer comes into your store, you want their eyes to rest directly on your product. Lollipops are already colorful; there's really no need to go overboard with loudly painted walls or kitschy decor.
Following are a few ideas on how to tastefully display lollipops in your retail store.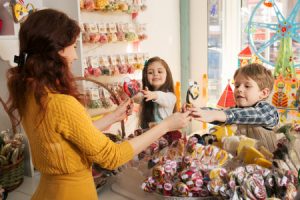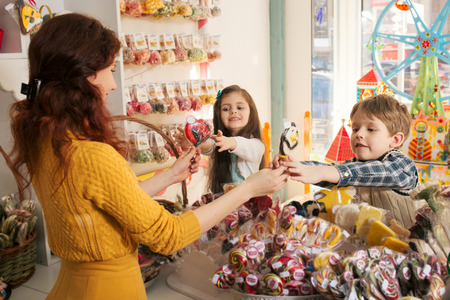 Candy Fishbowls
Cookie jar fish bowls are a classic container shape used throughout candy retail history. Chances are your favorite penny shop housed candy in containers like these. They are nostalgic and pleasing to the eye, and so are traditionally round fishbowls, as well. Mix up sizes and variations for a cooler effect.
Yummy Lix Lollipops Stands
Another traditional candy display, the Yummy Lix Lollipop Stand is perfect for your store counter. Lollipops are a great impulse item to keep near the register because it makes us stop to think about the subconscious cravings we experience throughout the day. When a new flavor comes in, you can proudly display it and pique the interests of your customers.
Candy Buffets
Candy buffets are eye catching, and you can pretty much style your table or counter in any fashion you wish. Many people like to create themed candy buffets for events or parties, and as a retailer, the ability to keep up with the changing seasons is crucial to your business operation. Switch out your buffet as a new holiday rolls around and watch as faces light up in your store!
CIMA Confections Corp. offers free shipping on all orders! Check out our vast selection of flavors and place your order today!