Yes, there is a holiday for everything, but something about Sweetest Day is particularly… well, sweet!
"Valentine's Day of the fall"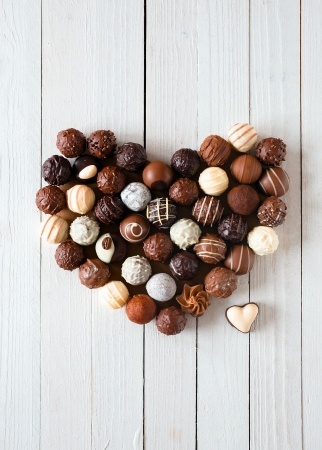 Since 1921, this holiday has been celebrated largely in the American Midwest, with at least ten states taking part in the fun. One newspaper called it the "Valentine's Day of the fall," which we think is an apt description: a Saturday where you praise a loved one with something sweet.
(Hence the name.)
However, it goes beyond just romance. While Valentine's Day may focus on a partner or soulmate, with its heart-shaped boxes of chocolate, Sweetest Day is really dedicated to anyone: a friend, a family member, or any other loved one who you'd like to praise in your life.
Sweetest Day is just around the corner!
Saturday, October 20th, to be specific.
And there are a few ways that you can celebrate: write something sweet, like a card or poem; do something sweet, like a nice dinner, or outing; or, most importantly, get something sweet for them!
That's where we come in.
At CIMA Confections, we offer a diverse range of treats for your friends or family. You can focus on the classic: our signature gourmet lollipops. Or you can get creative with our baseball pops, 'lolliball' pops, or 'Hotpops,' if they like a little spice.
On this day, there are a million ideas you can choose from!
So, get ready to celebrate one of the 'sweetest' days of the year—seriously. With our treats, your loved one will ring in the holiday the right way. If you have any questions or are looking to place an order today, contact us at CIMA Confections!