With children spending more time at home, it has become more important to find constructive activities for them. It can be easy to let them watch television or spend hours gaming, but it is important to do other things that they will enjoy and provide knowledge of a new skill. Most children love candy so why not give them the chance to make their own?

Check out this easy recipe for diy lollipops:

Step 1: Gather the supplies
Supply list:
Lollipop molds or Parchment paper
Lollipop Sticks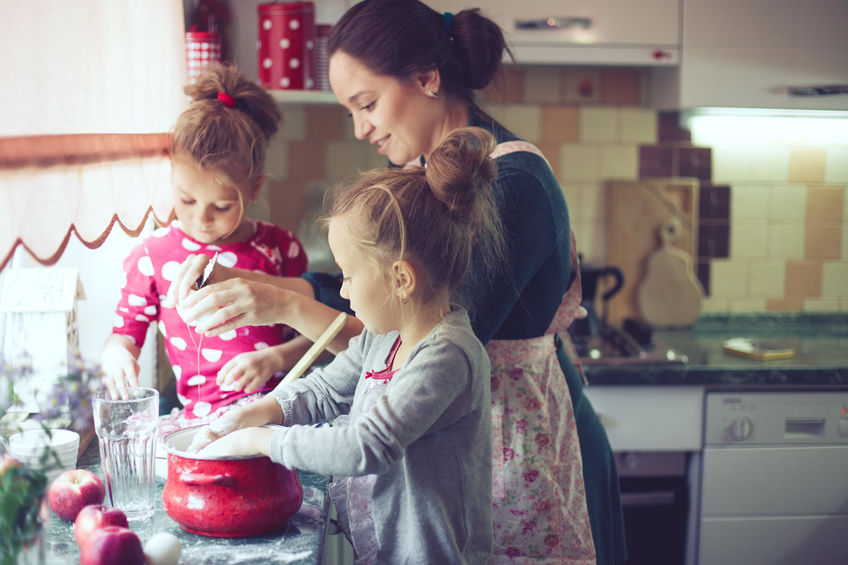 Nonstick Cooking Spray
Candy Thermometer

Ingredients:
⅓ cup Corn Syrup
⅓ cup Water
2 cups Sugar
Optional:
Flavor Extract of Your Choice- Orange, Vanilla, Lemon.. Etc
Food Coloring

Once you've gathered all your ingredients, begin by prepping the lollipop molds.
This is a good task to give to your children. Let them spay the molds with a light coating of nonstick cooking spray. Next, insert the lollipop sticks.

If you do not have lollipop molds use parchment paper instead! Your lollipops will not be completely symmetrical but they will taste just the same.

After the lollipop molds are prepped, it is time to begin creating the lollipop mixture.

Combine the corn syrup, water and sugar in a pot or double boiler on medium high heat.

Allow the mixture to boil until it reaches the hard crack stage at 305 degrees fahrenheit. Use a candy thermometer to determine the temperature. Once it has reached 305 degrees take it off the heat and allow the mixture to cool. You can dip your pan or bowl in an ice bath to help stop the candy mixture from cooking.

Next, you can add flavor extract or food coloring. This is another task you can do with the children. They can help choose what flavor they want in their lollipops or combine colors and flavors to create their own unique flavor.
Once the flavor and food coloring has been added, it is time to create the lollipops.

Slowly pour or spoon the mixture into the lollipop molds. If you do not have lollipop molds lay down a sheet of parchment paper and the lollipop sticks. Keep them at least an inch to two inches apart. Use a tablespoon to apply the mixture to the lollipop sticks.

Once the lollipops have been poured, they will start to set. Allow 20-30 minutes to cool.

After the lollipops have cooled it's time to enjoy!

We hope this simple lollipop recipe will help bring a little joy and sweetness to your day!
Cima Confections provides high-quality gourmet lollipops. Our wholesale prices are perfect for fundraisers and retail operations.
For more information on our lollipops or to place an order, visit us online.