Whether you are hosting a baby shower or children's birthday party, there are many ways to incorporate our favorite candy – the lollipop! These tasty treats are quite the crowd pleaser and with so many flavors and colors to choose from, there is an option that will satisfy every set of taste buds.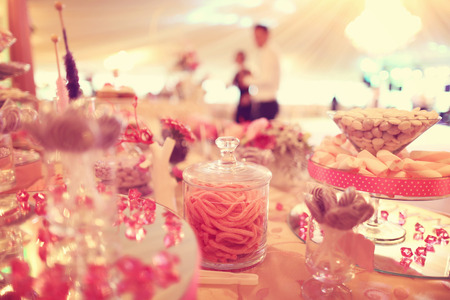 For the Baby Shower
Lollipop Trees
Decorate your baby shower with delectable lollipop topiaries. Place them throughout the venue or as edible centerpieces at each table. Place a star on the bottom of one plate or placemat at each table and let the winners bring home this tasty treat!
Washcloth Lollipops
Looking for a creative shower gift for the mommy-to-be? A lollipop washcloth creation is both useful and fun. Create individual lollipops with spoons for sticks or make an entire cake creation like the one found here.
Birthday Parties
Worried about picky eaters at your son or daughter's next birthday party? Instead of passing out cake, consider lollipops as a dessert option. Stuff a piñata full of them or offer a candy bar to allow the kids to pick and choose their favorite snacks and flavors. With a variety of options to choose from, there is an option that every kid will love. You can even choose a style that matches the party's theme!
CIMA Confections offers a wide range of gourmet lollipops with shapes, colors and flavors to match your party's theme. From apple to watermelon, these delicious pops will add a touch of flavor to any special occasion.