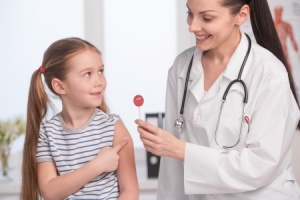 Everyone loves lollipops, especially children – that is as much a fact as the sky is blue, but some people are taking their lollipop love to the next level. One girl, in particular, is even inventing her own lollipops! Her name is Alina Morse and she is the creator of Zollipops, lollipops that are good for your teeth – sugar-free, all natural.
The Detroit fourth-grader was inspired by a trip to the bank with her father. The teller offered her candy, a lollipop, and the young entrepreneur had a lightbulb moment. Remembering that her father had always told her to watch how much candy she eats, and since lollipops are her favorite, she wondered if she could come up with something healthier. With some ingenuity, a small investment, and time, Alina created Zollipops! Available in stores across the country, Alina's lightbulb moment has been a rousing success and she has been featured on television and many magazines, including Entrepreneur.
For more information on Alina and Zollipops, check out this video and their official website.
See? Lollipops are more than just tasty treats. They can inspire great ideas as well. Alina wanted to tweak the sweetness and make it more dentist-friendly. We applaud her ingenuity and dedication. Any news concerning lollipops is good news in our book! And remember, if you're looking for gourmet lollipops that range from sweet to sour, creamy to clear, and bold to buttery, contact Yummy Lix today!