If you've hosted a dinner party before, you're probably familiar with the sound of the after-dinner groans your guests make after eating a gratuitous meal, prepared by you. Once they see the sight of dessert, they are usually ready to throw in the towel.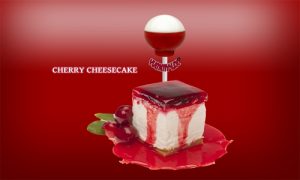 Since 2015, the number of Americans who eat dessert after a home-cooked meal has slowly declined, but Yummy Lix Lollipops aims to bring this traditionally comforting course back to the table with a line of dessert-inspired flavors.
Sit-down dinners of any kind—banquets, wedding receptions, birthday parties—gather people together for filling eats and great conversation. It is at the serving of dessert, along with a cup of coffee or maybe a glass of milk, where most people take the time to really catch up and relax with one another.
If your guests can't stomach the sweet saturated taste of a slice of chocolate pie, a lollipop dessert may be the perfect substitution. Treat them to a "slice" of cherry cheesecake, raspberry cream pie, or an old-fashioned banana split. Set a centerpiece of different lollipop flavors in the middle of the table with a pot of coffee and watch as conversations take off.
Hosting an upcoming banquet for an organization or charity? Make the most of the event: set a lollipop station aside and collect a buck or two from patrons, or have volunteers walk around with these delicious lollipops and ask guests if they would like an "after-dinner mint." They will be more likely to oblige knowing that their dollars are going toward a worthwhile cause.
In addition to the flavors mentioned above, CIMA Confections Corp. sells so many other flavors that will awaken taste buds to the after-dinner desserts your guests have been missing out on. We are currently offering a $30.00 off when you buy in bulk, only while supplies last! Submit your order to us today!