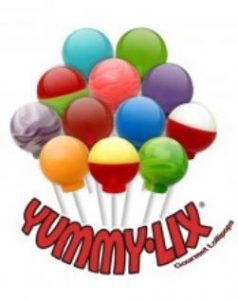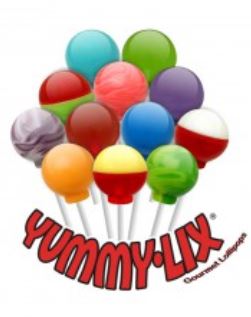 Looking for the perfect gift to bring to your host or hostess this Thanksgiving? Look no further than CIMA Confections' brightly colored Yummy Lix Gourmet Lollipops. Whether you're bringing a dessert to your Thanksgiving festivities or if you are the one welcoming friends and family to your home for the festive holiday, be sure to have plenty of these unique lollipops on hand for your guests for before or after dinner.
These delicious treats are ideal to share with both adults and children because they are manufactured without gluten, nuts, milk, shellfish or eggs, meaning that all of your guests will be able enjoy them regardless of any allergies they may have. This also makes them a great alternative to the classic cupcakes, cookies and pies that can pose problems anyone with dietary restrictions. The lollipops can also be displayed creatively as a delicious centerpiece on your Thanksgiving dinner table, providing a treat both for the eyes and the tastebuds.
Yummy Lix Gourmet Lollipops come in a variety of flavors from sweet to sour, creamy to clear, and bold to buttery. The Banana Split flavor is an all-time favorite that is perfect for the holidays, as it pairs perfect with marshmallow yams. Blackberry- and Blueberry-flavored lollipops are also great choices for Thanksgiving, reminding guests of traditional berry pies. Other available flavors include Bubble Gum, Caramel Apple, Cherry Cheesecake, Cherry Lemonade, Cinnamon, Cotton Candy, Grape, Mango Peach, Blue Raspberry Cream, Sour Apple, Sour Blackberry, Sour Blueberry, Sour Tangerine, Sour Wild Cherry, Sour Wild Berry, Strawberry Cream, Pomegranate and Watermelon.
Because Yummy Lix Gourmet Lollipops are available in bulk, they also make a great option to sell as a fundraiser to help support charitable Thanksgiving dinner campaigns. They are available in cases containing 640 lollipops, or in 80-count boxes. These treats are sure to be a successful fundraiser or Thanksgiving treat with both children and adults. Plus, even sweeter – all orders include free shipping!
For more information about Yummy Lix Gourmet Lollipops, call us today at 562-926-6800 or place your order online now.