One, two, three strikes you're out!
It's almost time for baseball season, and that means you need some clever ideas for raising money for your child's team.
Many events and fundraisers are easy to organize as a team. Here are a few of our favorite ideas!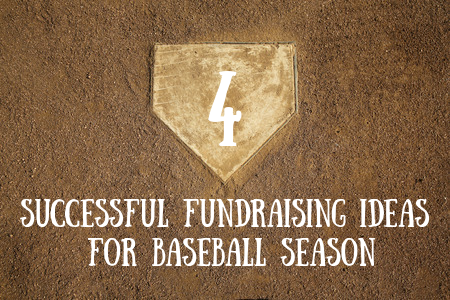 Community potluck
Grab your child's baseball team and help them organize a community potluck. Ask each team member to sign up to bring a side dish and serve a giant meal to the community. Sell tickets to the potluck or charge a flat fee at the entrance.
Hold the event at the team's baseball field and invite friends, family, and neighbors to participate.
Team yard sale
We all have items we no longer want and junk we wish to get rid of. Ask each baseball team member and his or her family to look through their homes for items they could put towards a group yard sale.
Let players sell concessions at the sale for some additional cash. All players can help organize the sale and help shoppers pick out their items.
Car wash
Kids love a car wash, and there is nothing like getting your child's baseball team together for some good old-fashioned hard work. Grab your buckets, sponges, and garden hoses and host a team car wash.
Set up a lemonade stand, play some fun music, and place players near the road with signs to advertise your event. You could charge a flat rate per car, offer different price points for different services, or accept donations in any amount.
Baseball lollipops
If there is one candy that has stood the test of time, it is the lollipop. This delicious sweet treat still puts a smile on the faces of adults and children alike.
Lollipops shaped like baseballs would be the perfect fundraiser for baseball season, don't you think?
Choose the delicious baseball lollipops from CIMA Confections for your next big fundraising endeavor. Get baseball fans excited for the season with these delicious lollipops in a variety of flavors including green apple, lemonade, and bubble gum.
Contact our team for more information about lollipop fundraising opportunities.