Are you planning a fundraiser this spring? While there are obviously many products you could sell, one of the most effective things you can sell quickly and cleverly are lollipops.
Specifically, Yummy Lix Gourmet Lollipops will prove to be an excellent choice for those looking to leave a lasting impression in their fundraising efforts.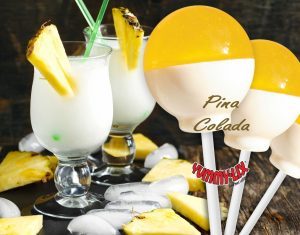 The first thing you'll notice about Yummy Lix Lollipops is that they're available in a wide range of flavors.
They come in flavors like banana split, bubble gum, cherry cheesecake, cinnamon, raspberry cream, blackberry, wild berry, pomegranate, pina colada, tiramisu, and citrus punch.
There are more than 25 flavors total, and these aren't just your average flavors.
While you'll find staples like grape, watermelon, and lemon-lime, there are also flavors that you probably didn't think were even possible with lollipops. This will pique people's interest and encourage them to purchase lollipops for your fundraiser.
There are other things people will love about Yummy Lix Lollipops as well. They have a cute design that will catch their eye. They also pack a real punch and will prove to be more flavorful than other lollipops. And maybe best of all, Yummy Lix Lollipops don't contain any gluten, nuts, milk, shellfish, or eggs, so food allergies won't be a concern for anyone who buys them from you. They're the perfect lollipop for your fundraiser and are sure to be a hit once you start passing them out to people.
CIMA Confections would love to provide you with Yummy Lix Lollipops. We include 640 lollipops per case, and there is a minimum of 20 assorted flavors per carton. You can also order a sample box with 80 lollipops from us to get a taste of what Yummy Lix are all about. Call us at 562-926-6800 today to place your order!