Did you know that March is full of wacky and silly holidays dedicated to all things food?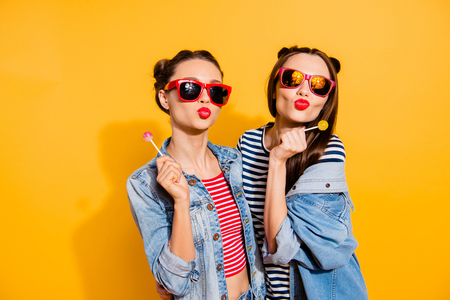 From Peanut Butter Lovers' Day to National Frozen Food Day, Popcorn Lovers' Day, and Waffle Day, the month of March is not short on light-hearted occasions for celebrating our favorite foodstuffs.
As lollipop connoisseurs however, our favorite March holiday is of course National Something on a Stick Day.
Celebrated on March 28, National Something on a Stick Day is where we test our creative limits and push our foodie ideas to the max by eating whatever foods we can off of a stick—duh!
Here are some intriguing ways to celebrate National Something on a Stick Day this year!
Use your creative food genius
Test out your culinary creativity!
Create your own kabobs by trying some grilled shrimp and sausage skewers or perhaps a balsamic garlic grilled mushroom skewer.
Chow down on popsicles or other frozen treats on a stick or enjoy a healthy snack with some vegetable or fruit kabobs.
Throw an extravaganza
Holidays are always an excuse for a celebration.
Throw a barbecue and serve only foods on skewers or sticks, such as kabobs, s'mores, or hotdogs. Construct a fun backdrop for your party and take selfies with your favorite foods on sticks.
Host a social media scavenger hunt and scour your local restaurants for foods on sticks, using a special hashtag to pin where you find each food.
Indulge in some lollipops
The best way to celebrate National Something on a Stick Day? With lollipops!
As one of the most delicious treats always found on a stick, eating lollipops to commemorate this special day makes the most sense.
Our lollipops come in a wide variety of flavors, sizes, shapes, and colors and are perfect for people of all ages. What better way to say "Happy National Something on a Stick Day" than with a succulent lollipop?
CIMA Confections offers 30 mouth-watering flavors of satisfying gourmet lollipops ready to make your National Something on a Stick Day extra special!